2009 to 2011 – Establishment
Mojatu is a Swahili word which loosely translates as "togetherness" or "one-stop-shop providing togetherness".  Mojatu was founded in March 2009 as an online platform and an unincorporated organisation aimed at offering African communities a source of positive narrative about themselves and their communities. Mojatu magazine was also launched in 2009, publishing 2 issues a year.
The online and the published magazines were aimed at enabling African communities to showcase their work, share their views and perspectives more widely and to be more assertive of their views and expectations.
2011 to 2015 – Growth
In September 2011, Mojatu Foundation Limited was registered as a company limited by guarantee aimed at meeting the increasing demand for community information, support and engagement. We widened our operations by working more closely with Nottingham City Council, Nottingham University and Nottingham Trent University and multiple statutory and voluntary sector organisations.
The new offices and team members helped us to expand our services into web design and services, graphic design, community journalism and community focused activities while supporting communities in Nottingham to access resources and opportunities thereby addressing issues affecting them at the earliest possible point. We also widened our target groups from solely working with African communities but also engaging Caribbean and other Black Asian and Ethnic Minority (BAME) communities in Nottingham and Nottinghamshire areas.
In 2014, Valentine Nkoyo joined Mojatu leading to re-organisation of the foundation's aims and objectives. This entailed expanding our charitable activities by focusing more on active engagement with communities by taking on the campaign and focused activities in tackling female genital mutilation (FGM) and supporting individuals and families affected by FGM.  This led to a great success in addressing these issues by working directly with large numbers of community members at all levels. The team grew substantially leading to our move to our current offices. Steering Group to end FGM was created and grew in size to about 80 members, who facilitated and continue to help take the message on tackling FGM and supporting FGM survivors to all parts of the community

2013 to 2014 Mojatu Foundation logo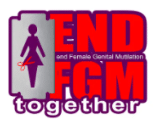 The global End FGM logo  created by Mojatu Foundation in 2014
2015
Mojatu's first National FGM conference in Nottingham. Among those who funded, supported and addressed the conference included (from left to right) – The Sheriff of Nottingham, Councillor Jackie Morris; Mel Bowden, Detective Chief Inspector, Nottingham Police; Veronica Pickering, the Deputy Lieutenant for Nottinghamshire, Trustee and Chair of Mojatu Foundation and patron of Nottingham's FGM Steering Group; Mr Paddy Tipping, Nottinghamshire Police and Crime Commissioner; Valentine Nkoyo, Mojatu Foundation CEO and FGM Specialist and campaigner; Kinsi Clarke, the Services Manager for Health Outreach for Children & Families at Nottingham & Nottinghamshire Refugee Forum.
Over this period, Mojatu Foundation attained multiple accomplishments by working with multiple community members and groups, the Nottingham City and County Council officials, UK Parliament, and the United Nations. We succeeded in establishing Nottingham City Council as the first city and region in the UK to become the city of zero tolerance to FGM. We have presented this to the UK Parliament and the model has spun out to other cities in the UK, Kenya, and The Gambia.
2016
In June 2016, Mojatu Foundation was registered as a Charitable Incorporated Organisation to help us stream our operations and service provision and to help us adapt to both our organisational and service users internal and external environment. This entailed expanding our services and restructuring our operations to target on four core themes namely health, (which includes ending FGM), training, gender equality (girls and women support) and community media and information (engagement).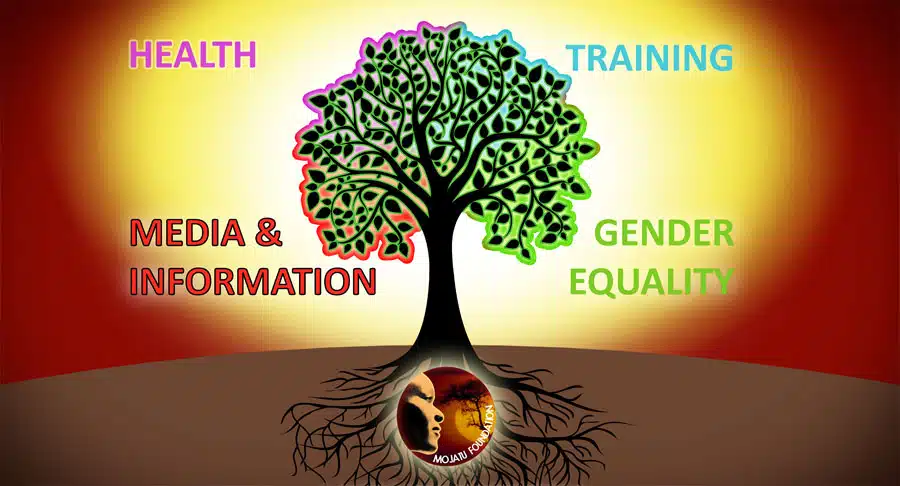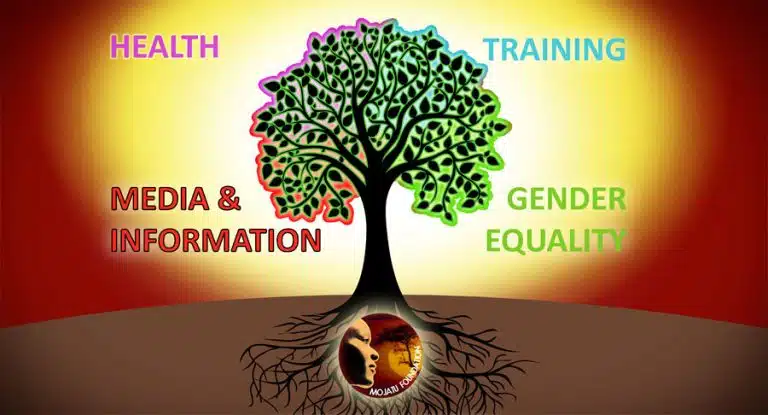 2021
Mojatu won the Princess Royal training award 2021. The award honours employers who have created outstanding training and skills development programmes which have resulted in exceptional benefits. The result is an award that highlights the range and quality of training that exists in industry. 
Mojatu Foundation's rationale for the initiative which achieved the Award, was our 'End Female Genital Mutilation Together' campaign.  Research on ending FGM found that youths, religious and community leaders were most influential in ending FGM.  Our Global Ambassadors for Change Volunteers programme, both Faith Leaders and Youth were engaged in the training, helped tackle misconceptions about religion and FGM, reaching members of the community we would not otherwise have reached.