FGM Zero Tolerance Conference
June 23
@
10:00 am
–
2:00 pm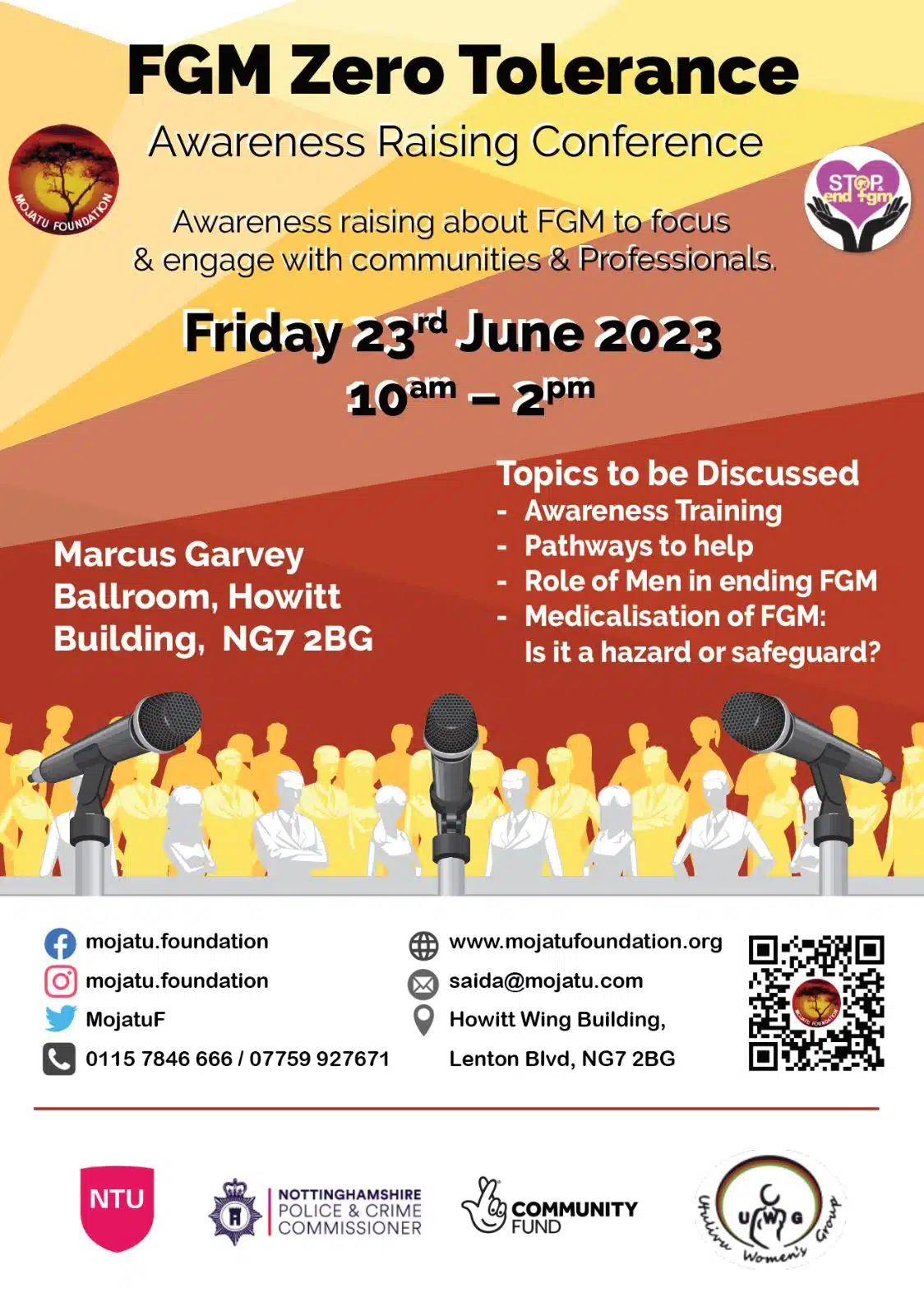 We are pleased to invite you to our FGM Zero Tolerance Conference: Accelerating Investment and abandonment to End FGM scheduled for 23rd June 2023 in Nottingham, United Kingdom. This Conference is organised by Mojatu Foundation in collaboration with Nottingham Trent University and other organisations tackling FGM globally.
Mojatu Foundation has been raising awareness, sensitising communities and empowering survivors to be the driving force for tackling FGM by giving them a voice and engaging them in discussions, decision making and events aimed at tackling FGM.
The Conference deliberations will be on the following themes and how they impact on ending FGM:
• Pathways to help and services offered
• Police involvement and safeguarding
• Gender equality and women's empowerment
• Medicalisation of FGM, DO's and DON'T's
• Role of Men in ending FGM today
• Training, Education and Research
This conference will bring together local, national and international speakers and delegates comprising of FGM survivors, FGM campaigners, members of the practicing communities, religious leaders, local authorities, health and education specialist, women's organisations, the police, journalists, and other multi-disciplinary professionals. The conference is a fantastic network opportunity for the above groups and also an opportunity to learn from others.
https://www.eventbrite.co.uk/e/fgm-zero-tolerance-conference-tickets-516003268667
Mojatu Foundation
01158457009
info@mojatufoundation.org